Team 116 was fortunate to attend the 2016 Air and Scare event at the Udvar-Hazy National Air and Space Museum this weekend.
The team presented and talked about the culture and meaning of FIRST to kids, parents and the curious people that found themselves in our stand.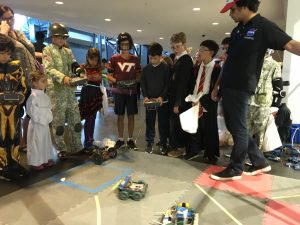 We showed off and drove one of our competition robots around, had a station to talk about FIRST  while playing with Hexbugs, hosted our own arena for kids to play with many custom-built Square Bots, and brought them closer to competition-ready drive testing by giving them the chance to drive one of our smaller beta robots.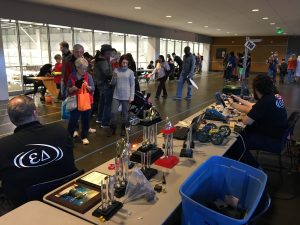 Our stand showcased some of the awards our team was fortunate enough to win throughout the years.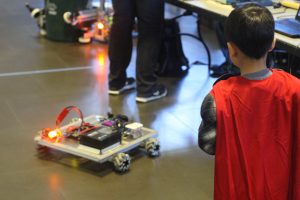 Here is a picture of Superman trying his hand with our beta robot.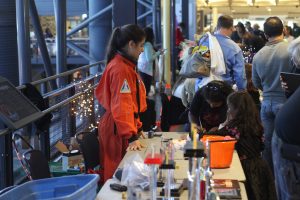 We had a chance to talk to many interested kids and parents — many were excited to learn more. The team used the opportunity to collect email addresses of interested parents and teens who wanted to learn more. We collected nearly 50 emails and helped spread the word about the interest  and purpose of FIRST Robotics.